Whether you are enjoying your retirement or just starting in life, there are many obstacles you come across each day. For example, you must know how important owning a house is. To secure debt, you often need collateral, which means that you can use a property to obtain funds from taking out loans, including lifetime mortgages. But how can you acquire a property in the first place? You can use a deposit and finance the purchase using a mortgage, which is secured against the property you wish to buy. Additionally, there are solutions for people with low deposits known as shared ownership mortgages. As you can see, different circumstances require different plans, and there are solutions suitable for any problem.
The Basic Knowledge of Lifetime Mortgages
The requirements to take out a lifetime mortgage includes being over 55 years old and owning a property. However, you can apply for it even if you are not the only owner of the house you reside. You should be fully aware of how the monthly repayments are calculated, as they also include interest. Interest rates can be fixed or variable and are calculated depending on the amount of money you borrow. In the case you choose not to pay the mortgage, the interest will be repaid after the house is sold. Conversely, you can keep costs low by making regular repayments. In this case, if you pay off the debt, the lender will have no right to your property after your death.
When talking about the amount of money you can borrow, it can differ from case to case. Depending on the age of the borrower, lenders will offer a sum equal to a maximum percentage of the equity locked in the property. However, this limit will never exceed the total value of the property. Some mortgage plans offer higher borrowing limits for people with medical problems. The process of releasing equity is simple, and a mortgage advisor will assist you. However, there are many factors regarding this service that you must fully understand before proceeding to apply for it.
Why Choosing a Lifetime Mortgage to Release Equity?
Equity release provides a homeowner with the possibility to use funds from the value of the property. The most popular way to release equity is through lifetime mortgages. They are aimed at people over 55 years and allow them to unlock the equity built up in their property without moving or selling it. Releasing equity is a great way to manage your finances, as it comes with many advantages:
·        Quick Money at Your Disposal
With an equity release plan, you can receive the funds either in the form of one lump sum or more, smaller ones. The money is tax-free and can be used however you deem appropriate.
·        Optional Repayments
If you choose not to repay the mortgage, you have the right to do so and remain in your house as long as you live. Otherwise, you can make flexible monthly repayments. Flexible means that you have the option to repay the initial debt, interest rates, both combined, and other variations.
·        Favourable Terms and Conditions
Your rights include the choice to stay on your property as long as you live. Additionally, you might need to downsize, and you can always move to another house. Other benefits include services like an inheritance plan or security against negative equity.
What Are the Different Types of Lifetime Mortgages?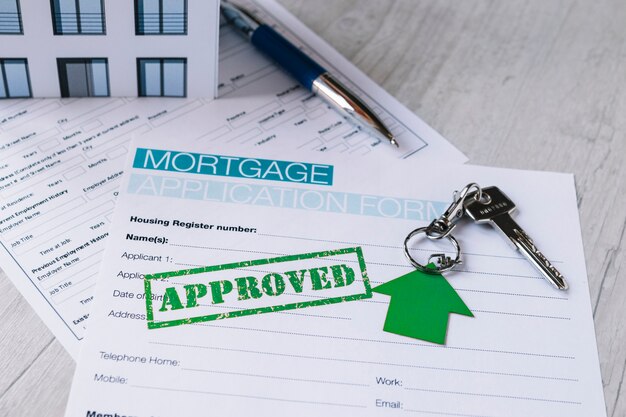 Generally,  lifetime mortgages  work under the same concept. However, they can be categorized depending on two main factors. More specifically, mortgages can differ in:
·        How Is Equity Released?
First, you can unlock equity in the form of one lump sum mortgage, meaning you receive all money at once. This is the most common type of accessing the funds. It allows you to repay other mortgages or make major home improvements. A drawdown mortgage represents the second option. You can withdraw smaller sums of money whenever you need. It allows you to live a happy retirement, as you have a source of cash for any unexpected expenses. Additionally, it can be more convenient for interest rates, as you pay interest only on the borrowed amount of money.
·        How Is Equity Repaid?
There are two main ways of repaying equity. The first option is an interest roll-up mortgage. As its name implies, it gives you the possibility to make no payments. The interest is calculated depending on how much you borrow and will continue to be added to your mortgage. Finally, it is repaid when the house is sold. The second option is to make regular payments to reduce the high build-up of interest. If you consider each possibility, you will be able to choose the best mortgage plan.
How Do Shared Ownership Mortgages Work?
Now you understand how important can releasing equity be for some people. But what about those who are not homeowners? Fortunately, there are many services that help you get on the property ladder. First-time owner plans help you finance the purchase of a home with some requirements. Usually, they require a suitable deposit . However, there are attractive solutions for people with smaller deposits, such as shared ownership mortgages . Basically, you can purchase a share of the property and pay rent for the rest of it.
Shared ownership mortgages are an accessible alternative for people with lower income, as the repayments are cheaper compared to other mortgages. You will own the share you initially bought and can increase it whenever you afford it.
Shared ownership mortgages are popular among many people, as they are used for buying only part of a property. For the other part, you will pay rent, and the larger your share is, the lower the renting costs are.
The main benefit of shared ownership mortgages is the reduced deposit needed, calculated as a percentage of the share you buy. You can happily live in your home and make any improvements you want.
With time, you will have the opportunity to gradually increase your share in the property until you fully own it. It may take some time, but in the end, you will be a proud homeowner. This status will open many doors for you, including the equity release option previously discussed.